Do It Yourself Website
Thanks to the Content Management System WikiPro, it is possible to position yourself your professional website at the top of Google Search Results by efficiently using the keywords of your choice.
You just need to know how to use word processing software such as Microsoft Word; upload files and how to complete online forms.
Aellio Web Agency English website has been developed with WikiPro.
Get a 3 month free trial, after that the service is just 3 USD per month after the end of the trial period.
By choosing Aellio Web Agency, you can ensure new and numerous customers thanks to your professional website.
Create Your Own 100% Google Ready Professional Website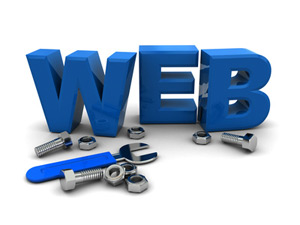 Even without computer skills or having to download software, you can create your own professional website using the Aellio Content management System.
You just need to have Internet access and use a Firefox, Internet Explorer 8 or Google Chrome browser.
Having any one of the above browsers provides all the functions necessary to position your website at the top of Google Search Results.
Commercial terms:
3 month trial period with no commitment
All-inclusive at 3 USD per month after the first 3 months
No duration commitment
If you can write your own content and prepare your own images then you can create your own website online without any additional computer experience or knowledge.
Knowledge requirements:
Write English blurbs without any grammatical or spelling errors
Know how to copy and paste
Complete online forms
The Content Management System is very simple and efficiently generates professional websites quickly and is completely compatible with Google. I t even optimizes your website using your effective and efficient keyword preferences.
Technical Characteristics:
All software is available online; nothing to download
Simple and efficient tools to create your effective professional website
100% Google compatible and integrated
Unlimited hosting
Numerous professional website templates available
WikiPro CMS Feature List
Functions available for 3 USD per month:
Automatic web page creation by typing web page web address (url) directly
Automatic creation of website menu based on the categories you name and the corresponding web page generation
Online text and content editing
Automatic page layout generation
Integration with the free Google Analytics Visits Statistics Tool
Image management
Simple contact form integration
Setup of meta-data (keywords + description) for each web page of your professional website
Layout can be changed at any time
Automatic analysis of all web page text based upon the 2 or 3 efficient keywords selected
Advice pertinent to optimizing your professional website Google ranking based on your efficient keywords
Automatic xml format SiteMap generation used by Google
Editable HTML source code on each page for inserting multimedia sources; videos from YouTube or DailyMotion; e-shopping with payment buttons by PayPal; music, photo galleries and sounds; Comments and etc.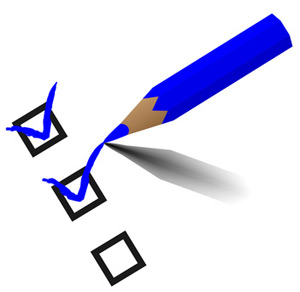 Your Simple, Effective and Professional Content Management System
Preference is given to efficiency rather than complexity; a professional website should convey its message with ease.
Your professional website's criterion is based upon clarity, response speed and message or informational quality.
Information should be well structured with clarity and logic.
Your website will be at the top of search engine results thanks to the efficient use of effective keywords.
As of 2011, 90% of Internet searches are performed by Google.
If your professional website is on the top of Google search results for your efficient keywords, your professional website becomes your best promoting tool, working 24 hours a day, 7 days a week to bring to you new customers.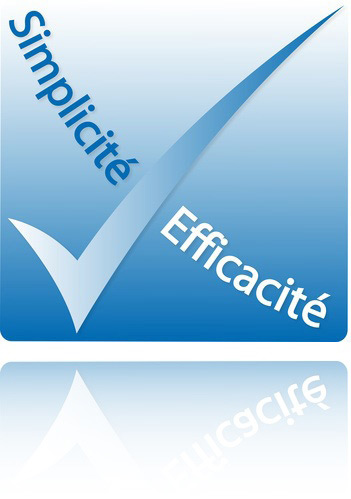 Clear and Useful Statistics about Your Professional Website
Visits statistics for a professional website optimized by Aellio
Click to enlarge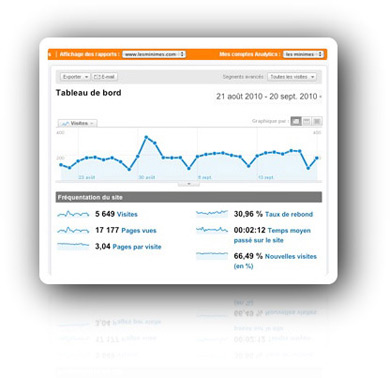 To measure website efficiency, it is necessary to access daily visitor statistics over a given period.
Number of visits to your professional website
Number of pageviews
Keywords used by your visitors to find you in search engines
Graph showing the daily visitor's tendencies and preferences
All websites created or optimized by Aellio Web Agency are registered with Google Analytics, which is the FOC analysis tool provided by Google.
Google Analytics can provide a clear analysis regarding all statistics of your professional website's visits.
Your Stylish Professional Website Layout
Aellio Web Agency's layouts meet international standards obligatory on the Internet
Aellio Web Agency provides layouts compatible with all contemporary web browsers: Firefox, Internet Explorer 7 thru 9, Safari and Chrome.
We recommend and implement layouts adaptable to the visitor's screen size, offering greater clarity for the reader.
WikiPro – The Freelancer's First Choice
All of Aellio Web Agency's offers are dedicated to the professional who need a professional – looking and functioning – website with the highest rankings on Google.
For the individual who needs a personal website, a free version of the development software is available on the Internet; no downloads are needed.
Weebly software – free version (the professional version is $4.58 USD per month, with a one year commitment – http://www.weebly.com)
Site W – free version (the professional version without SEO functions costs 3 times more than the Aellio solution; professional package is 29.99 euros per month – http://www.en.sitew.com)
Jimdo – free version (the professional version without optimization tools cost twice as much as the Aellio solution; 60 euros per year – one year commitment – http://www.jimdo.com/pricing/)
Wix – websites in Flash format; too slow to be well ranked in Google and technology is not compatible with Google search engine criteria – Professional version starting at $4.95 per month with 500/500 MB storage/bandwidth limit – http://www.wix.com/
None of these online Content Management Systems offer a serious SEO service in Google search results like Aellio's Content Management System.
There is simply no personalized service like Aellio Web Agency to help you create your own professional website.
By choosing the Aellio Content Management System, you can enjoy the following advantages and features:
Autonomy: The ability to self-create your own website with the online Content Management System, including Search Engine Optimization
Flexibility: You can subcontract as much or as little of the website's creation as you like
Budget Control: You can choose how much you want to invest in your professional website – prices start at 3 euros per month
Financial Security: All prices are publicly displayed and you only pay for results – from website creation to Search Engine Optimization
Choosing Aellio Web Agency ensures an efficient and profitable online presence.