Training Internet
The Internet can be a powerful professional tool that makes knowledge, collaborative work and communication easily accessible to everyone, 24 hours a day, 7 days a week.
Learning how to leverage the power of the Internet to improve your professional effectiveness is the basis of the training programs provided by Aellio Web Agency.
Several training modules will be available in 2012:
Professional website creation and optimization
Internet research – finding the information you need easily
Document sharing and collaboration (cloud computing)
Data protection
Email management
Aellio Web Agency Offers

The Aellio Web Agency offers business and professional services and tools for the creation of professional websites:
All professional websites are 100% Google optimized based on efficient keyword usage
Ability to create professional website yourself, even without computer savvy
À la carte services:: you choose What you subcontract to Aellio Web Agency
No duration commitment
Payment by the results
Starting from 3 euros per month
Please feel free to check our references, all Aellio Web Agency customers are at the top of Google – Success stories
Just months after subcontracting their website to Aellio Web Agency, all Aellio Web Agency customers have their professional websites ranking at the top of search results on Google for the frequently searched keywords by potential customers.
More than 50% of new customers are recruited through their professional website.
Every Aellio Web Agency customer can make their professional website the key to their professional success.
In English, French and Chinese, all professional webites hosted by Aellio Web Agency have reached their primary goal; to be ranked at the top of Google search results thanks to our powerful and accurate technology.
Create Your Own 100% Google Ready Professional Website
Even without computer skills or having to download software, you can create your own professional website using the Aellio Content management System.
You just need to have Internet access and use a Firefox, Internet Explorer 8 or Google Chrome browser.
Having any one of the above browsers provides all the functions necessary to position your website at the top of Google Search Results.
Commercial terms:
3 month trial period with no commitment
All-inclusive at 3 euros per month after the first 3 months
No duration commitment
If you can write your own content and prepare your own images then you can create your own website online without any additional computer experience or knowledge.
Knowledge requirements:
Write English blurbs without any grammatical or spelling errors
Know how to copy and paste
Complete online forms
The Content Management System is very simple and efficiently generates professional websites quickly and is completely compatible with Google.
It even optimizes your website using your effective and efficient keyword preferences.
Technical Characteristics:
All software is available online; nothing to download
Simple and efficient tools to create your effective professional website
100% Google compatible and integrated
Unlimited hosting
Numerous professional website templates available
Customized Services
The Aellio Web Agency can fully or partially manage your professional website development and can deliver services, providing a turnkey professional website, 100% customized to your needs.
À la carte services available from Aellio Web Agency:
Professionally written website content
Professional website layout
Professionally structured websites
Website illustration and image uploads
Google Search Engine Optimization for professional website
Professional website optimization using efficient keywords
Professional website updates
Legal intellectual proprietary rights protection
Logo and brand creation
Logo and brand registration at the French National Institute of Intellectual Property (INPI) with possible worldwide extension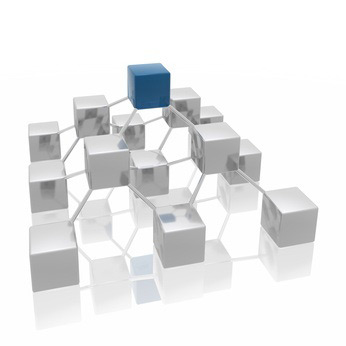 Your Simple, Effective and Professional Website
Preference is given to efficiency rather than complexity; a professional website should convey its message with ease.
Your professional website's criterion is based upon clarity, response speed and message or informational quality.
Information should be well structured with clarity and logic.
Your website will be at the top of search engine results thanks to the efficient use of effective keywords.
As of 2011, 90% of internet searches are performed by Google.
If your professional website is on the top of Google search results for your efficient keywords, your professional website becomes your best promoting tool, working 24 hours a day, 7 days a week to bring to you new customers.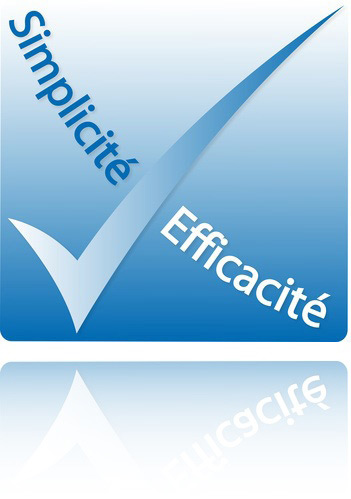 Making Effective Use of Internet Tools / Solutions to Better Promote Your Business in China
Online presentation of Internet in China for SMEs
This presentation was performed by Mr. David Grezes on 30th of November 2011 at the European Chamber of Commerce of Beijing, China:
Navigating the China internet/business environment: Internet restrictions in China and how to deal with them
The strategic elements SMEs should keep in mind
The range of internet tools/techniques available, their effectiveness, and how to use them
Key trends in internet business and other related topics
Mr. David Grezes is the Founder and President of Aellio Web Agency.
To watch the presentation just clic on the arrow below the presentation or clic on "More" and choose "Fullscreen" and/or "Autoplay":

If you access from China Mainland, we recommend to wait 5 minutes after presentation launching in order to have a fluid navigation without downloading delays generated by pictures or videos.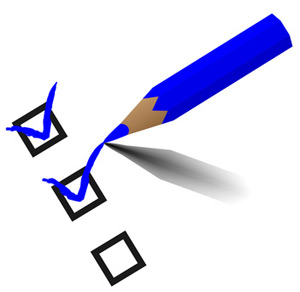 Optimize your existing professional website
Your professional website is not ranking at the top of Google Search Results for keywords regularly searched by potential customers?
You don't have high visibility and concise statistics on your website visitations?
We can:
Optimize your professional website based upon frequently used keywords searched by potential customers
Clean up HTML code to bring it into line with international standards;
Incorporate your professional website with a free visitors analysis tool: Google Analytics
Incorporate your professional website with Google webmaster tools
Improve the layout of your professional website to make it easier and more enjoyable to read
Clear and Useful Statistics about Your Professional Website
Visits statistics for a professional website optimized by Aellio
Click to enlarge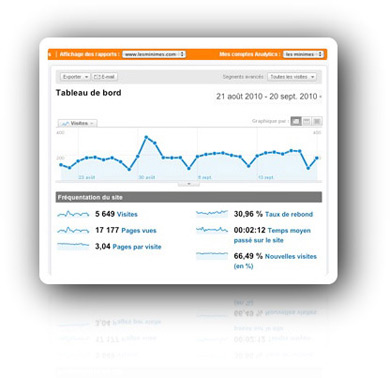 To measure website efficiency, it is necessary to access daily visitor statistics over a given period.
Number of visits to your professional website
Number of pageviews
Keywords used by your visitors to find you in search engines
Graph showing the daily visitor's tendencies and preferences
All websites created or optimized by Aellio Web Agency are registered with Google Analytics, which is the FOC analysis tool provided by Google.
Google Analytics can provide a clear analysis regarding all statistics of your professional website's visits.
Your International Website
With the Internet, you can easily reach an international customers base.
Your business site must be optimized in two other languages that provide access to hundreds of millions of people: the Chinese and French.
Aellio may translate and optimize your professional website in these two languages.
With Aellio Web Agency, you can also choose to host your professional website in the United States, in China or in France.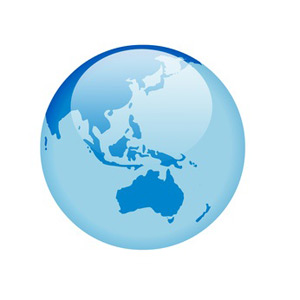 Your Stylish Professional Website Layout
Aellio Web Agency's layouts meet international standards obligatory on the Internet
Aellio Web Agency provides layouts compatible with all contemporary web browsers: Firefox, Internet Explorer 7 thru 9, Safari and Chrome.
We recommend and implement layouts adaptable to the visitor's screen size, offering greater clarity for the reader.
Layout examples developed by aelllio web agency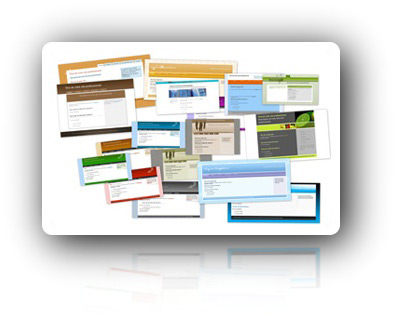 Your Professional Website without the Financial Risk
No financial risks with Aellio Web Agency
You pay only for results, without any duration commitment
All prices are public; competitive and transparent
If your professional website is not listed on the first page of Google search results using the efficient keywords you selected, there is no fee to pay
Take advantage of Aellio Web Agency's content management system, 3 months free-of-charge. After that, it is just 3 euros per months without any duration commitment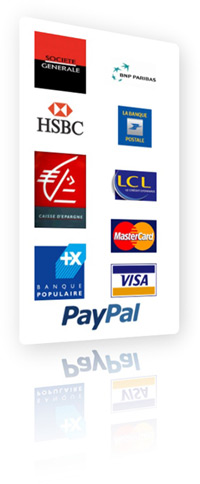 Protecting Your Professional Website
Outsourcing your professional website to Aellio Web Agency ensures legal protection of your website by making a deposit with a French Judicial Officer.
You will establish precedence of your creation in case of any copyright disputes or illicit copy infringements.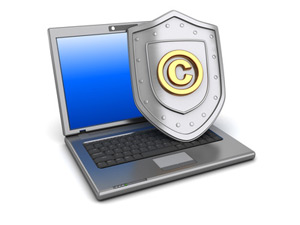 Best Value For Your Money Professional Website
Our organization relies on modern communications solutions: the structure of the web agency Aellio is thus very slight.
The online collaboration allows us to optimize the work and perform each task at the best price without unnecessary waste of time.
With the Aellio Web Agency, if you have free time, you can make yourself a part or all of your professional website to further reduce the cost of your professional website.
Aellio Web Agency is the guarantee of best value, with a budget set from the start and that starts at 3 Euros per month: Aellio Web Agency rates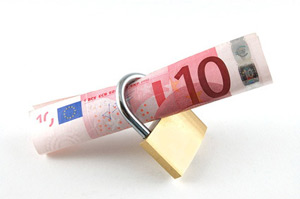 Aellio Web Agency: The Winning Choice
All of Aellio Web Agency's offers are dedicated to the professional who need a professional – looking and functioning – website with the highest rankings on Google.
For the individual who needs a personal website, a free version of the development software is available on the Internet; no downloads are needed.
Weebly software – free version (the professional version is $4.58 USD per month, with a one year commitment – http://www.weebly.com)
Site W – free version (the professional version without SEO functions costs 3 times more than the Aellio solution; professional package is 29.99 euros per month – http://www.en.sitew.com)
Jimdo – free version (the professional version without optimization tools cost twice as much as the Aellio solution; 60 euros per year – one year commitment – http://www.jimdo.com/pricing/)
Wix – websites in Flash format; too slow to be well ranked in Google and technology is not compatible with Google search engine criteria – Professional version starting at $4.95 per month with 500/500 MB storage/bandwidth limit – http://www.wix.com/
None of these online Content Management Systems offer a serious SEO service in Google search results like Aellio's Content Management System.
There is simply no personalized service like Aellio Web Agency to help you create your own professional website.
By choosing the Aellio Content Management System, you can enjoy the following advantages and features:
Autonomy: The ability to self-create your own website with the online Content Management System, including Search Engine Optimization
Flexibility: You can subcontract as much or as little of the website's creation as you like
Budget Control: You can choose how much you want to invest in your professional website – prices start at 3 euros per month
Financial Security: All prices are publicly displayed and you only pay for results – from website creation to Search Engine Optimization
Choosing Aellio Web Agency ensures an efficient and profitable online presence.